I'm lagging just a bit behind and I haven't posted about the Dwele show. I have not stopped listening to his newest album, Sketches of a Man, since I got it! It's a create CD straight through. Dwele came to Toronto the day after the album was released, June 25 and I went to check him out with my friend, Tracey. The show was the premiere of a series called Suite 884 which vows to bring some of the finest artists to the city in a more intimate setting. Big ups to Nate London and the rest of the crew that hand in making this happen!
The show was amazing and Dwele did not disappoint. He sounded great and he was pretty playful with the crowd. In fact, at one point while he was singing he came and crouched down in front of Tracey and I. Next thing we knew, Dwele took Tracey's camera away from her and proceeded to sing to it! I'll be posting that video. The rest of them can be seen on my youtube channel: http://www.youtube.com/ladyvee76. The only problem I had was seeing that he just released a new album, I wished he would've performed more of the new music. He just performed his lead single, I'm Cheatin' and another song, Feels So Good. I was blessed to meet him again. The first time I met him was in '06. He's such a sweetie and was all smiles. It was fairly quick but I did manage to talk to him a bit. I was commissioned by my friend, Vonnie aka Honey from Honeysoul.com to give him a hug and kiss…which I did gladly! LOL! I told him she said hi and he was all happy saying that he just checked out their interview together which she just posted a few days before the show.
Overall, it was a great night even though I was dragging my butt the next day at work because the show was on a Wednesday. Can't wait to see who's up next for Suite 884.
Dwele Singing, I Think I Love You, To Tracey's Camera!! Don't Forget To Pause The MP3 Player To The Right!!



Here's A Pic Of Dwele With Trace's Cam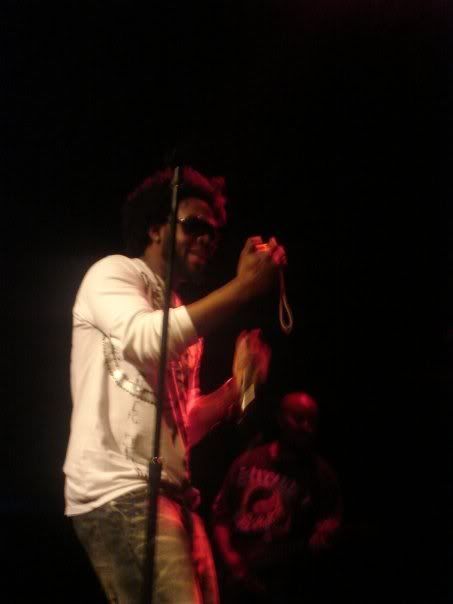 My 2 Best Shots Of The Night!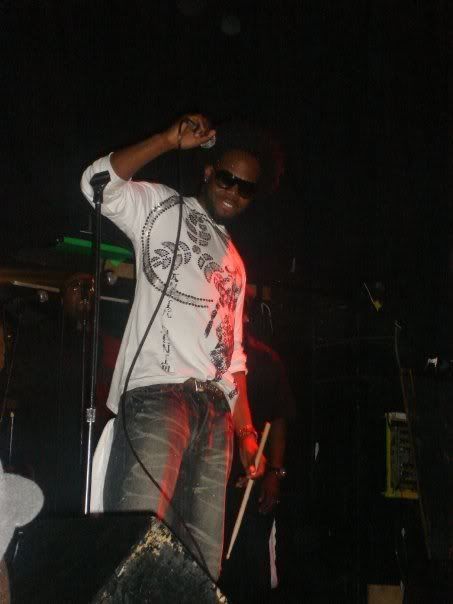 Dwele & I