Yep, another year has gone by…it's bittersweet to me. I received a bunch of calls, voicemails, emails, texts and Twitter and Facebook love that has really made me smile and lifted my spirits up. I'm not down about growing older mind you…I just really miss my Mama.
My celebrations started a little early. The weekend before was a long weekend here and my girl, Rica saw to it that I went out for a pre-bday celebration especially since I was a bit down. We went to a club called called Reign which is where her man, Kevin promotes.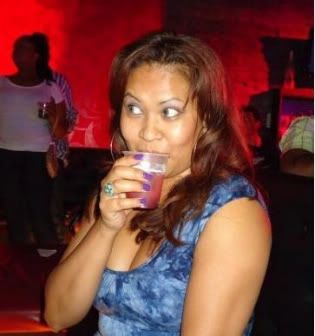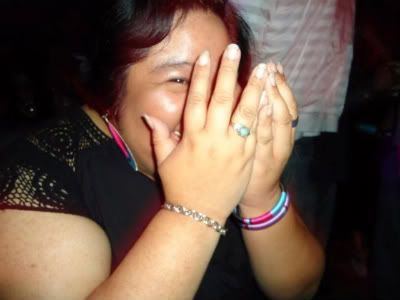 At one point, Rica was trying to take pics of me and this guy decided to just sit and pose with me! LOL!! Then Rica sent over another guy she knows and I COULD NOT stop laughing!!!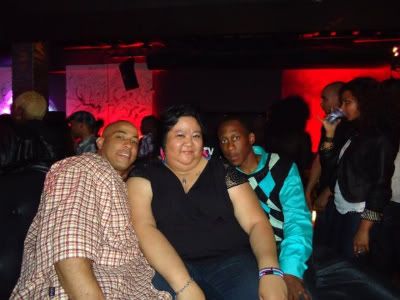 They were really sweet. We had a great time. We were posted up in VIP, drinking and laughing. Kevin joined us when he could and the jokes continued...I love those 2 so much! LOL!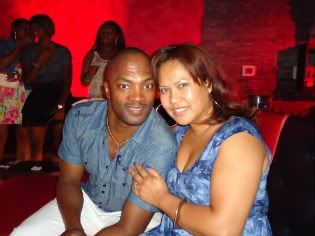 I had a great time. We were posted up in VIP, drinking and laughing. I'm really glad Rica got me out...that's been hard to do lately. A photographer asked us if he could take our picture. I'm glad we did because it actually turned out pretty great.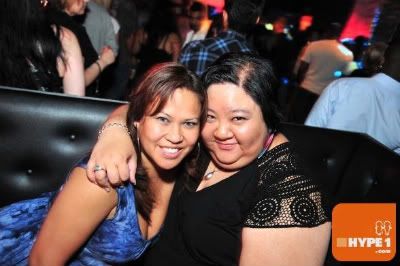 So May 27th finally came...I felt strange as my sister and papa greeted me at the stroke of midnight and I immediately felt the loss of her presence. For a split second, I expected to see her standing behind my dad, waiting for her turn to hug and kiss me. My heart really broke at that moment. I just excused myself and left the room. I knew I was going to lose it and as usual, I didn't want anyone to see me. I found myself going towards my parents' bedroom in tears. I spent the first hour or so of my bday curled up on her side of the bed, balling my eyes out. I don't remember the last time I've cried THAT hard. I think I worried my sister cuz she came into the room. I couldn't speak, uncontrollably sobbing, almost screaming. My chest feels so heavy right now just thinking of the state I was in. I can't even describe the hurt I felt, it was just so deep. I calmed down eventually and papa gave me his bday card. He and my sister had gotten me an early birthday gift, a new camera which I wanted/needed so much.
I got woken up by phone calls from my cousin, Jojo and Darien. D was at the airport on his way to Seattle for a solo show he had and as usual, we got carried away on the phone and I ended up being late for work! LOL! My facebook and twitter accounts were bombarded with birthday love so my blackberry was going crazy all day. I think I ended up replying to over 100 FB posts…I was sooo touched. At work, a bunch of patients remembered and came by to drop of cards and gifts too. Rica sent flowers to my work and I was sooo happy! I can't even remember when someone bought me flowers and it really brightened my day.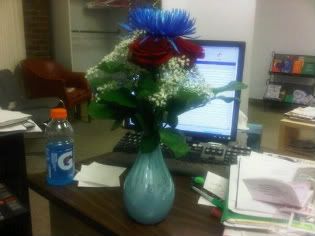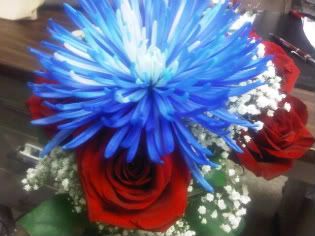 After work, my sister and papa picked me up and we went to meet Rica, Kevin and the kids at Red Lobster for dinner. I had a great time. I'm glad they met us. Sometimes when my papa, sister and I go out for dinner, I feel empty because I know there's someone missing...having Rica and family there eased that a bit. I hate when folks sing Happy Birthday to me in public like restaurants etc…I get so embarrassed! Thank God they listened to me and just brought my dessert with a candle!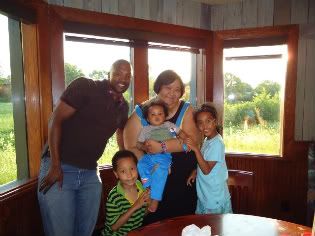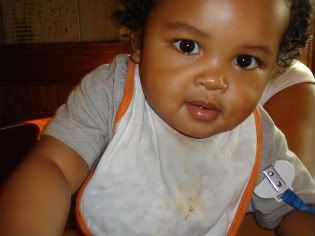 When we got home from dinner, my sister surprised me with flowers, a little cake from The Red Tea Box and a lemon tart from Dufflets, my favorite!!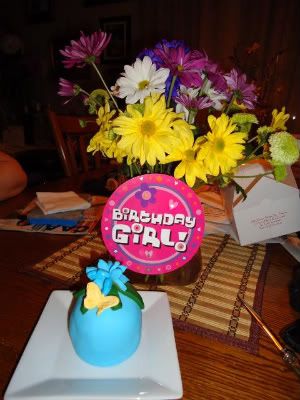 On Saturday, my boy Wan gave me tickets to a big event called The Big Ticket which was a huge party that featured a 6 DJ battle. I looked forward to it because 2 of my most fave DJs in the city were going to be there, DJ P Plus and Boogeyman. I hadn't seen either of them in a long while so it was good to see them. Rica and I had fun there and the music was great.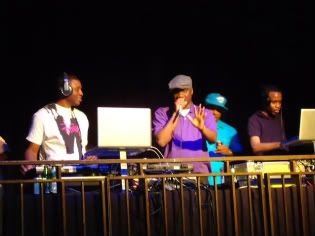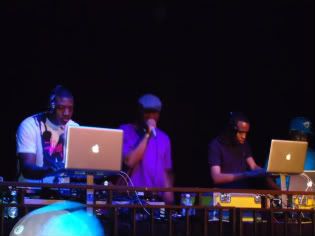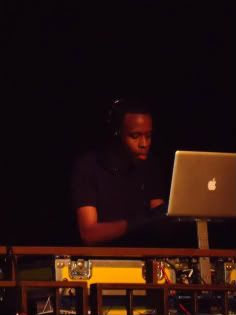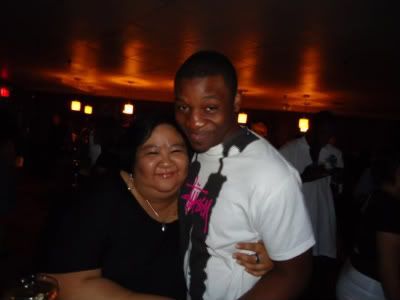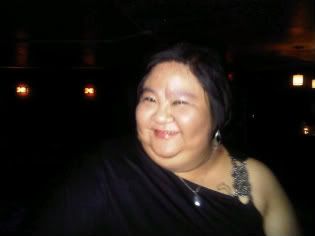 All in all my birthday may have started off a little rough but it was good. I really felt loved and that's the most important thing. It was the first time in 3 years that I wasn't sick on my bday too! My celebrations didn't end then either because Rica and I were going away to NYC…more on that next time!