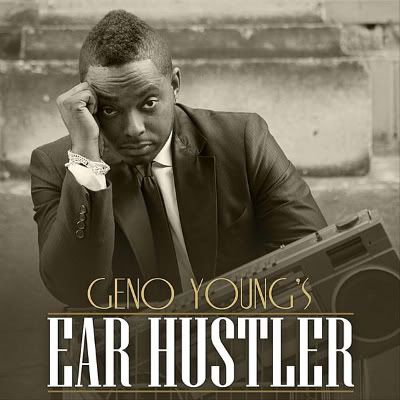 The wonderful thing about being a part of the SoulTracks.com web team is discovering music/artists I've never heard before…Geno Young is one of those artists. SoulTracks featured a review of his album and I was assigned to spread the word on him. How could I spread the word on him if I didn't check out his music? I ended up on CD Baby listening to the album snippets and about 10 minutes later, I was purchasing the digital download!

I really enjoyed this album. The first song that caught me was Paper Thin. I've always been a fan of a good R&B singer over a hip hop heavy type beat and this is a jam! Hip Hop heads may find some elements of this track familiar. Other favorites include Gladys, I Came To See which features soul singer, Sy Smith, the funky track Condition and my most played song, Shoulda. Those who know me and my musical tastes know I am a sucker for live instrumentation and a heavy beat. I love the vibe of Shoulda and the horns too! Relatable lyrics are also a plus. The song is about being a situation where you have feelings for someone but never tell them. Who hasn't been in that position? I know personally I've gone through many a time where I end up kicking myself after a time to speak up presents itself and not saying a word!

The bridge is my fave part of the song when Geno sings,
"I shoulda something like want you, need you in my life…"
The song is pure dopeness to me…but don't let me be the judge, what do YOU think? Shoulda is currently streaming on my mp3 player on the top right followed by Paper Thin.

To preview or purchase, Geno Young's Ear Hustler, click on the album cover above.
Still need more convincing? Read Soultracks.com review of the album here.