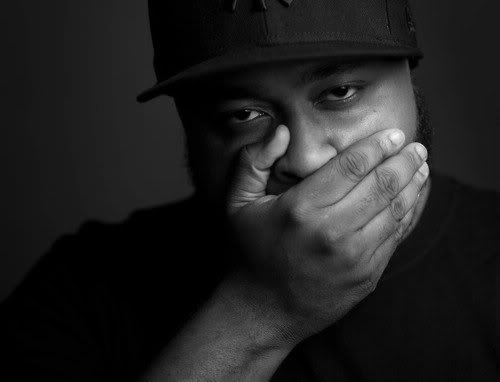 Yet again, I am here to introduce you to another talented artist from
9th Wonder
's
It's A Wonderful World Music Group
. This North Carolina based rapper's name is
HaLo
, pronounced like ha-low. To find out his story in the words of
9th Wonder
and
HaLo
himself, watch the video below: (Friendly Reminder: Don't forget to pause on the mp3 player on the top right before pressing play!)
Although we've never met in person (yet!), I've gotten to know him. In my eyes, I find a sense of sincerity when it comes to
HaLo
both artistically and personally. It almost seems like he's always in the studio but all these traits are similar to the members of the
IWWMG
. I suppose that's why they all gel together so well...more like a big loving family sharing their talents with the world.
All the hard work
HaLo
and the fam put in is paying off too!
HaLo
's
Heat Writer II
was released on January 31st via
DJBooth.net
. It is currently #1 on the site's
Top Mixtapes Chart
! A few days after came the release of
HaLo
's video,
Boom Bap For The Radio
via the newly launched website:
http://www.iwwmgroup.com/
. The video is yet another masterpiece from director,
Kenneth Price
who does a wonderful job filming all of the
IWWMG
visuals.
Boom Bap For The Radio
is one of my fave tracks from
Heat Writer II
. The way
9th
uses the
Silk sample
in this beat is CRAZY! Other favorites are The Jungle featuring
Rapsody
, So Vibrant featuring
Actual Proof
's
Sundown
and to everyone's surprise,
E. Jones
who's most known as a producer closes out the track with a verse! The song I have on constant repeat and posted as the lead song on the Lair's mp3 player is Cold Chillin'.
I cannot even explain how proud I am of what
HaLo
has done so far and I look forward to what's to come!
To listen/download to
HaLo
's
Heat Writer II
, click the cover art below!