Boy oh boy, have I been slacking! To be honest, your girl has been going through some really rough patches lately. I haven't been at the capacity to write more than some quick reports and reviews and I apologize for that. This will be a summary of a few things of note that have happened over the last few months.
The Wonder Year: The Canadian Premiere
The Wonder Year Marquee!!!!
The Canadian Division of The Jamla Army, General Lady Jay, Alpine & Lieutenant Firewall
Director Kenneth Price & I in front of the Royal Theatre
Kenneth & 9th Wonder signing movie posters at the premiere
Alpine, General Lady Jaye, Commander 9th Wonder and Lieutenant Firewall of The Jamla Army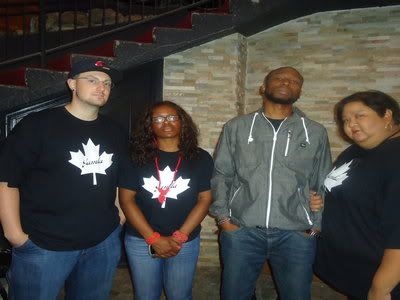 In September, my dear friend, Ann Marie aka Soulafrodisiac held her first event in Toronto and I was on hand to help out. The events were a brunch and a dinner with the widely popular beauty blogger from Chicago, Afrobella. It was a wonderfully amazing day filled with great discussions, advice on beauty and self love and awesome food. I had a few duties that day which included being a driver but mainly, I was in charge of the door. I volunteered to do it for Ann Marie and in a way, I did it to push myself to be a little more outgoing and less shy. I was pretty proud of myself and met some great ladies that day, namely Tanya P. who went to school with Ann Marie and was the event photographer and the lovely, Afrobella herself. I was even mentioned on Ann Marie's and Afrobella's blog which you can check out here and here. Here are a few shots from the event (all photos by Tanya for TP Photography) :
Ann Marie & myself before brunch. This was probably the only way to get a pic of me that night...catch me off guard! LOL!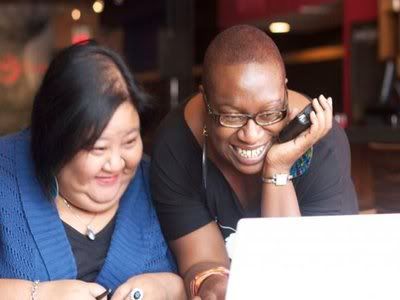 Ann Marie on stage, shining like the star she is!
Ann Marie with her dear friend and event photographer, Tanya
Ann Marie and the lovely Afrobella
In October, I spent some time down in North Carolina. Yes…again. Lol! As usual, my trips warrant a separate blog post so look out for that soon! Oh! And another huge thing I did in October was I finally got business cards! I have to really thank Ann Marie for getting on my ass about my blog and what I do. I never really thought I needed cards but Ann Marie, along with a whole bunch of other folks, opened my eyes to the fact that I do much more than I give myself credit for and often sell myself short. With that being said, I carry the following with me everywhere!!!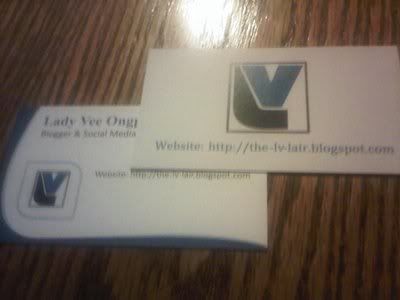 This month (Nov 20th) marked 2 years since my mom's passing. As you can imagine, it has been hard on everyone in my family. This has contributed to my lack of posting here and I thank you for your continued support and patience. I usually post something in honor of my mother, a poem or a story about her but unfortunately my emotions along with writer's block have gotten hold of me. Recently, my brother found some old photos of my mom so to close off this entry, I'd like to honor my mom by sharing some of these with you:
Awesome shot of my parents back in the day
My Mama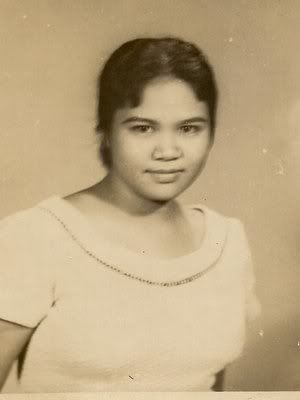 2 of my fave shots of Mama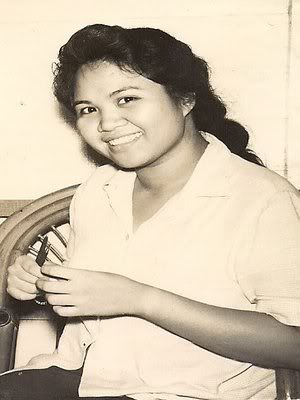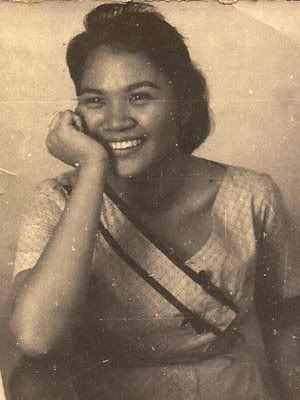 A photo of Mama when she was pregnant with me! I wear the necklace she has on here everyday.
Mama & I when I was about 4 years old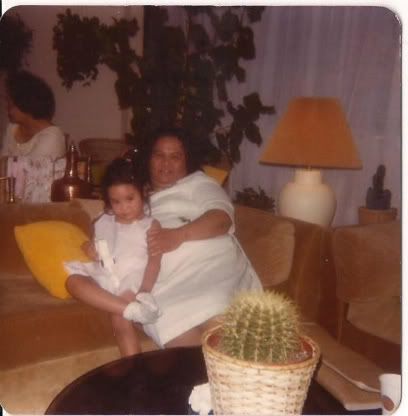 2 years ago, I lost the most important woman in my life. Even though I know she's looking down and watching over us, my life has never been the same. I think about you every day, Mama. I would give anything to hear your voice again and to hug you. I love and miss you soooo much.
I found this quote not long ago...I'm not sure who said it but I found it so fitting:
"A million words would not bring you back, I know because I've tried. Neither would a million tears, I know because I've cried."