My cousin, Jojo and I went to check out my boys, Phonte and Pooh not long ago. Darien wasn't with them this time around so it was strange not to him on stage but they put on a great show nonetheless! We got there a bit early and manage to get right in front, to the right side of the stage. Because of the position we were standing, I didn't take much video. I took a bit but I just felt that the angle that I was filming wasn't great, I did take a bunch of pics though!
When we arrived, my boy DJ Wristpect was DJing on stage. It was the release of his newest mixtape, Bridging The Gap Vol. 3: Toronto To North Carolina which is hosted by Tay and Pooh and features a number of tracks from artists from the cities mentioned in the title. I helped by getting a voice drop from Darien for him to include on it. It's a wicked cd and I was happy to help out! It was the first time I got to see Wristpect spin and he is wicked!! The opening act was pretty good to but I can't remember their names!! While we waited for LB to come on, I happened to look up to the window of the green room which was diagonal to us and saw people up there. Then I noticed someone standing there waving furiously. I realized it was Pooh and waved back. Then they were called onstage and he came right over to me to say hi. When Tay noticed me, he just winked and smiled at me. At one point, I put my camera down on the stage because I was frustrated that I couldn't take video. Tay saw it there, got my attention, pointed to my cam then pointed to himself and proceeded to pose for me which had people laughing! The boys always put on a great show and this time wasn't any different!
After the show, I finally was able to meet to Big Dho who is LB's manager and the guy behind the HOJ/JL. I've been in contact with him the last little so it was cool to talk to him in person. I saw Pooh briefly while he was on his way backstage and gave him a hug before making my way to the merchandise table. Phonte just released The Foreign Exchange album (the tracks playing on my mp3 player here are from the CD) and I had tried to get it in stores but couldn't find it anywhere. Luckily, they were selling it there cuz I wanted Tay to sign it. There were still a few fans around Tay when he asked out loud, "Anyone else got anything for me to sign?" That's when I called out to him and handed the cd over. He had a big smile on his face and said, "Hmmm, now what do I write on THIS cd?" We laughed and I went over to tell him that as long as he didn't write 'U Hate Me' on it, I was cool. He looked at me, screw faced and said, "Why would I write that?" I told him that he wrote that on my Get Back shirt back when I was in Charlotte and he denied it. We playfully argued about it and I told him I wish I had my shirt to show him. "I wish you had that shit here too cuz I know I didn't write that!" he told me. For the record, he did and I plan to email a picture of it to him! He ended up writing, 'Thanks for the love, Phonte…I don't hate you ' and said, "See! I even put a smiley face on that shit!" He is just something else. After I took some pics with him, I looked around for Pooh and couldn't find him for a bit. I went to take a pic with Dho and then spotted him. I gave him a big hug and I took a pic with him too. We left shortly after that. While we stood outside for a bit as I got my stuff together, LB's DJ, Flash came out and said hi. I was surprised that he remembered me because the first time I spoke to him was at last show when I asked him to find Darien for me. I got a pic with him as well just as Pooh and everyone else were leaving. We stood around talking for a bit then finally left.
While Jojo and I drove home, I realized that I've seen LB a total of 6 times! I can't get enough of these guys! If they ever come to your city, make sure to check them out! My boys will not disappoint!

DJ Wristpect on the 1s & 2s!!





Rapper Big Pooh + Phonte = Little Brother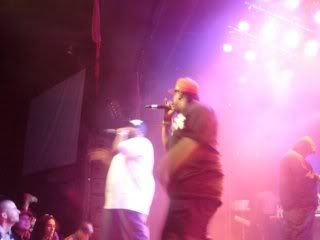 Phonte posing for me!! LOL





My 2 fave shots of Pooh from the show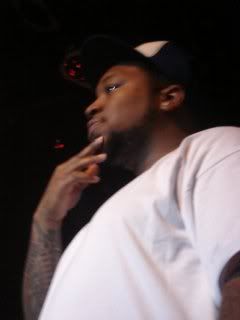 My 2 fave shots of Phonte from the show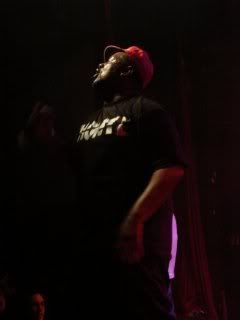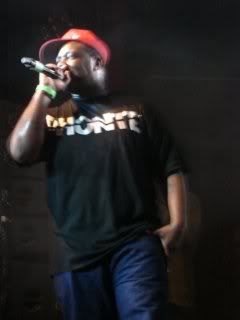 DJ Flash




With Big Dho




"Hmmm, now what do I write on THIS cd?" Phonte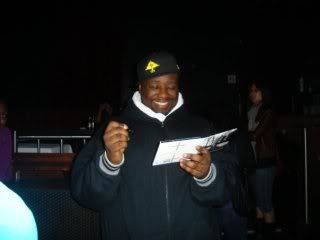 Tay and I buggin' each other about the 'U Hate Me" on my Get Back Shirt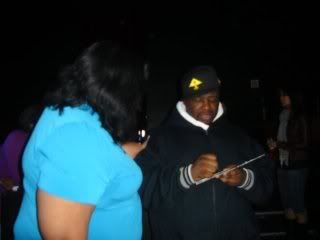 My signed Foreign Exchange CD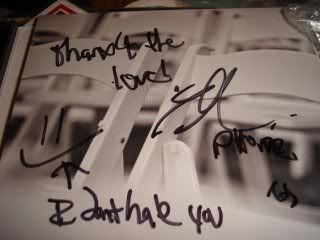 Me & Tay - I had no idea he was smiling that big when we took this! LoL




Me huggin' on Poohbie!!!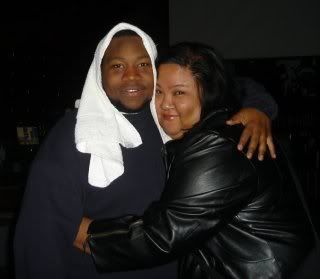 With DJ Flash


I'm feeling generous so I thought I'd give you a link to download the DJ Wristpect Bridging The Gap Vol. 3 Toronto To North Carolina. Click
here
to get it and to get a complete track listing!
Also DJ Wristpect posted his LIVE set @ the Little Brother show which is OFF THE CHAIN...oh and by the way, you'll hear my name shouted out a few times too!! Get that & the complete track listing
here
.