I'm a little mad at myself because I wanted to write sooner but things have been so crazy! I've been so busy @ work, home and with the music promo, I haven't had the chance to do anything else!
Boogi, Jojo and I took a road trip to Chi Town on an extended Thanksgiving long weekend. We were there for 5 days. I had a decently good time. That may not sound very convincing but there were some hang ups here and there. It all began with trouble with the car rental. Eventually, the car thing turned out okay and it's too much to get into about the other stuff. I will say that I was in pain for at least half of the trip. People that know me are aware that I have bad knees. We did A LOT of walking which wasn't too bad. I'm proud to say that I did fairly well and wasn't out of breath. I tried to keep up as much as I could but was slow & had to stop periodically because of soreness. I felt really upset because I constantly felt that I was holding everyone back. I ended up with a total of 5 blisters on my feet from all the walking. Jojo also had badly swollen feet. Unfortunately, I injured my left knee pretty badly while I was there too. My knee cap shifted out of place and normally, I'm able to massage it back into place but for some reason, it wouldn't do it right away. It felt like it was rubbing bone on bone as I walked and I was in extreme pain. Eventually it did move to a more comfortable position but the pain never went away. By the time I got home late Monday night, it was so swollen that I could barely pull my jeans off my leg. To this day, I'm still not the same and I'm limping significantly. Enough about all that…
Chicago was simply beautiful. We lucked out because we had great weather. It was like summer and at times, there wasn't a cloud in the sky! We did tons of sight seeing. We saw the John Hancock Building, Shedd Aquarium, Adler Planetarium and we also went to the Freedom Museum which we found while going along the Magnificent Mile. Jojo loves this restaurant called The Cheesecake Factory and I always wanted to try it so we went there our first night. The food was amazing! We were so full that we didn't have room for cake so we went back our last night in the city. We took a boat cruise on the Saturday that went into Lake Michigan and the river ran through the heart of the city. I was in awe at the architecture. We also went to Millennium Park which is where Kanye filmed his video for Home Coming. We saw The Bean (I know there's a proper name for it but that's what everyone calls it!) which was one of my favorite things. Overall, my most favorite was the aquarium. It was the first time I'd been in one and I loved it! They're building an oceanarium there too and it opens July 2009. I want to go back to see it! I took some video and made it into a mini movie...added music, credits etc...I'll post at the end of this entry.
Another highlight was finally meeting my boy, Rosean. He and I met something like 10 years ago through the internet. We've become very close over the years and I consider him one of my closest male friends. I was a little nervous and shy about it but as soon as we met, I was comfortable. It didn't feel like it was the first time meeting. We all went to a famous pizza place called Giordano's. We had the famous Chicago deep dish pizza and oh my goodness, it was soooo good! He and I spent most of Sunday together which was fun. Ro was sweet enough to take me around shopping. I was miserable leading up to that day, with the pain and what not so he offered to take me for the day. He helped me lift my spirits and I really appreciate him for it. Ro, I heart you! Hopefully we'll see each other again soon!
Here's a few pics:

This is a shot from the John Hancock Building




A few shots from the Shedd Aquarium:

Seahorse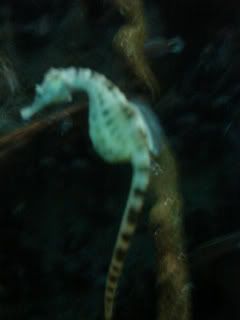 Turtle




Fish from the Coral Reef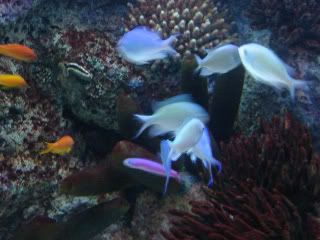 Shot of some of the beautiful buildings




Day & Night shot of my fave thing in Chicago: Cloud Gate but everyone calls it THE BEAN!!!!!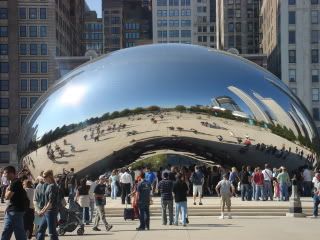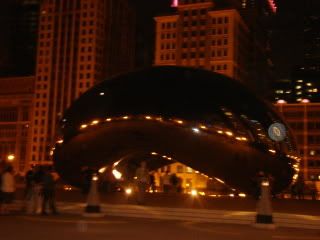 Rosean & I




Me in front of the Oprah Show Studios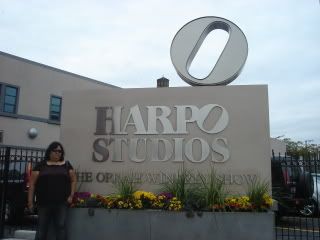 Here's the video I made (Don't forget to pause the mp3 player on the top right b4 pressing play!):