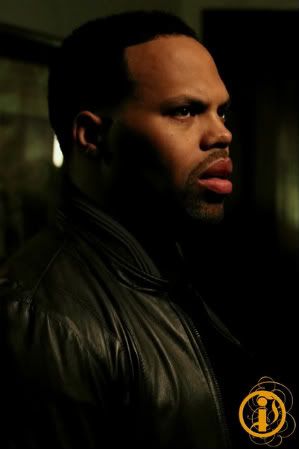 Photo Courtesy of EricRoberson.com
"…familiar streets I cross as if I am lost. I guess I am, I can't find my way; even home feels like an empty place. She still can hurt me from so far away, still reaches in and pulls my smile away…." ~ Still by Eric Roberson


Alongside Dwele, John Legend and Darien Brockington, I claim Eric Roberson as one of my most favorite current male singers. The song Still is from his CD, Music Fan First which was released August of last year. Lyrically it is well written, telling the story of a man who's reminiscing of a break up and how he's still hurting…or so I thought. The video takes this song of heartache to a whole new level...

The first scene shows Eric, distracted with thoughts, standing in the middle of the dance floor at a club. Then you see him as he says goodbye to his friends and leaves. You follow Eric as he makes his way home. All the while you see flashbacks of his loved one as she performs on stage even though she's not well, their visit to the doctor and then moments through her treatment. You start to realize that Eric is not singing about a break up…he's singing about the loss of a loved one. Eric also uses this video as a great way to raise breast cancer awareness.

Never has a music video stirred up so much emotion in me. I was in tears. I thought it was because I had just lost my mom to cancer in November or perhaps it was because the first scene brought me back to earlier this year when a friend brought me to a party in an attempt to cheer me up and I ended up breaking down right in the club. Then, as the responses to the video came, I realized I wasn't alone in the way I felt. Point blank, this video is powerful; it induces emotion and raises awareness about a disease that is becoming common which is alarming. It also reminds us to take care of ourselves and one another. Don't take my word for it, see for yourself: (Friendly reminder: Don't forget to pause mp3 player top right of the screen before pressing play!)




Please help spread the word of this video and vote for Still on Centric's Top 20 Countdown. You can vote as much as you want to by clicking here!