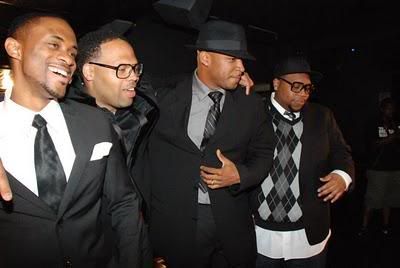 Photo Courtesy of Zo! ~ The Musical Architect


I just finished singing praises of Zo and his upcoming release here, saying that he and the boys Eric Roberson, Darien Brockington and Rapper Big Pooh were just in Philadelphia shooting the video for Zo's album, SunStorm's first single and now it's out! Zo premiered the video which was directed by Matt Koza, on twitter earlier today! Zo even posted his account of his first ever video shoot on his blog, complete with pics and humorous stories of over packing, an illiterate cab driver. You can peep that by clicking right here.
Like the song itself, the video for This Could Be The Night has that infectious two-stepping vibe. The setting is in a club, full of people with smiling faces, having a good time. The visuals are sharp! I'm not just talking about the scenes either! Zo, Erro, D-Brock and Pooh were dressed all dapper and looking good! And how could I not mention the Phonte cameo at the end as the janitor! LOL!
Without further ado, I give you the video (Friendly reminder: Don't forget to pause mp3 player top right of the screen before pressing play!):




If you STILL haven't downloaded the single...WHAT ARE YOU WAITING FOR??? You can get it for free by clicking the picture below!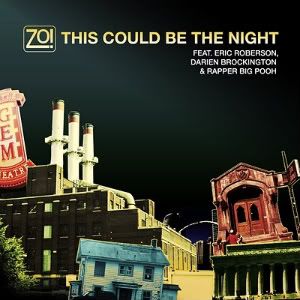 SunStorm is set to release July 27th BUT you can pre-order a deluxe package for a GREAT price by clicking HERE!