Fave Videos: Yahzarah ~ Cry Over You Featuring Phonte & Carlitta Durand ~ Lost Love Featuring Jabee



These 2 videos come from 2 very talented and beautiful ladies who I'm lucky enough to call friends. Cry Over You is Yahzarah's next single from her album The Ballad of Purple St. James. If you don't have it, GET IT!! Trust me, you won't be disappointed! It's available on iTunes and on www.theforeignexchangemusic.com. Carlitta Durand's Lost Love is one of my fave tracks from the Doug & Patty EP she released for free late last year. You can get it by clicking here.
(Friendly Reminder: Don't forget to pause on the mp3 player on the top right before pressing play!)



Yahzarah ~ Cry Over You Feat. Phonte


Carlitta Durand ~ Lost Love Feat. Jabee





Fave Freebies

This section is a perfect example of why folks shouldn't complain that there's no good music anymore….there is great music out there…you just have to LOOK for it! I even made it easier and did the looking for you AND they are all FREE…here are a couple things that I'm currently enjoying:

The Foreign Exchange ~ Maybe She'll Dream of Me
Oct 12th is the release date of The Foreign Exchange's highly anticipated new album, Authenticity. They released this song not too long ago and I've been listening to it ever since. To get it, click on cover art below: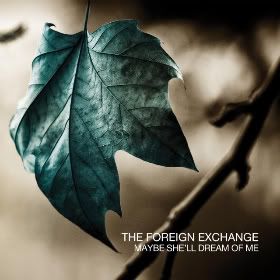 Lenny Hamilton Jr. ~ Wayout
I have to give credit to SoulTracks.com and my girl, Detrel over at hotbuttasoul.wordpress.com for helping me to discover this one. I am so enamored by this album. Lenny's voice, the music…I just loved it from first listen! It's great! Don't believe me? I have one of my fave songs called The One streaming on here now. You can also hear the whole album for yourself…get it clicking the album cover: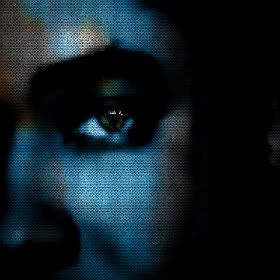 DJ Mensa ~ Bilal: A Best Of Mixtape

I give to you another mix by one of my fave DJs, DJ Mensa. This time he's paying homage to a great singer, Bilal who recently released his new album called Airtight's Revenge. Bilal was scheduled for a show this week here in Toronto but unfortunately it's postponed due to illness. I wish him well and can't wait til the new date is announced. In the meantime, enjoy the mix...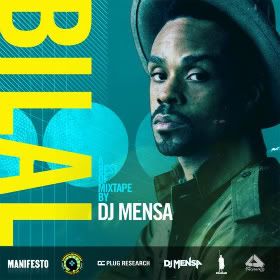 Actual Proof ~ The Free EP

I've been posting tons of soul and R&B type stuff lately. It's no wonder folks don't realize that Hip Hop is my first love! Actual Proof is a duo, consisting of Enigma and Sundown, under 9th Wonder's It's A Wonderful World Music Group. I had the opportunity to meet them and see them perform when I was in North Carolina back in March. These guys are THEE TRUTH! They have a bunch of videos out for tracks like Skate Kids, Competitors,Many Microphones and my personal fave, Genius. See their story in the video I posted below and click on the cover art to get the EP!!
(Friendly Reminder: Don't forget to pause on the mp3 player on the top right before pressing play!)