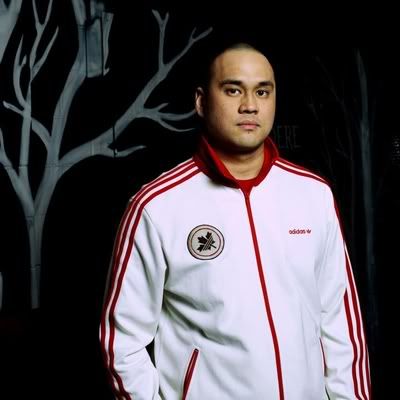 Photo from: DJMENSA.com
This second installment of Talented Friends is dedicated to DJ Mensa. I claim as one of my Top 5 favorite DJs in Toronto. To be honest, I don't quite remember how I first got to know Mensa but I'm pretty sure it was because I stumbled upon his mixes somehow. If you ever get the pleasure of going to a venue where Mensa is playing, you are guaranteed a night of good music. This was especially made apparent when he and I finally met in person back in April 2009. He was DJing at the Foreign Exchange show in North Carolina and had everyone in the palm of his hands. Yes, that's correct; our first face to face meeting was not in our hometown but in NC. Lol! At the end of the show, folks practically lined up to give him props for his set, asking where he plays and were surprised to find out he was from Toronto.
Every time I've gone to a party where Mensa is playing, he never disappoints. His mixes are always on point too! He has tons of them posted on his website: www.djmensa.com.
His latest mix called DJ Mensa Is….Bundled Up has quickly become one of my faves so I'm going to share it with you here, all you have to do is click the cover art below! Let me know what y'all think!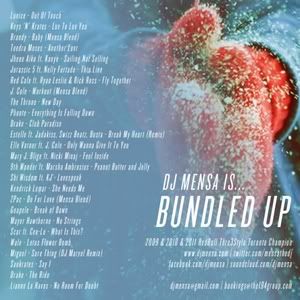 Myself & DJ Mensa At Cats Cradle in NC April 2009