Thinking back on this passed year briefly, at first I was like, yeah it was alright…fairly uneventful. The year ended roughly with me going through a lot of stress and emotions that led to a HUGE writer's block. In fact, I'm still somewhat struggling with it. Then when I REALLY thought of it, I realized I had a pretty decent 2010. There were fewer shows this year but they were great ones and I went away 3 times which means I traveled the most this year compared to others. I also stepped my writing game up, became a part of a web team and discovered lots of good music. Let's go through it, shall we?

First event comes to mind was in January when I saw Eric Roberson at The Mod Club in Toronto. To me, seeing Erro in concert is pure bliss. I love his artistry and his playfulness is so charming. The other great thing he does during his show is how he can make a song up right on the spot using words he gets from his audience. I'm happy that I was able to film it since my camera was giving me a hard time that night. I was shocked that he remembered me when I spoke to him after the show too!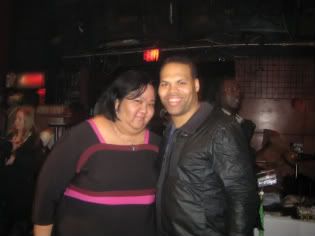 To see my post of the show including vids & more pics, click here.

In March, I took my 1st trip of the year. If you know me, you know that when I'm feeling stressed or down, I go away. In mourning the loss of my mom, I really needed something to make me smile and take my mind off things even for a little while. What better way to do that then to head down to North Carolina? Boy, did this cheer me up! I stayed with Kimmie again and spent time with Darien, 9th Wonder and his crew. I also met a number of folks that I've had internet/phone friendships with in person for the 1st time which was really cool; most notably Lou, Ayana, Cesar Comanche, Edgar Allen Floe and DJ Ike G Da. I was especially happy because I finally got to meet my boy, producer, E. Jones. I first got to know him because E produced that majority of Darien's album, Somebody To Love which was released in 2006. Seeing him face to face was like meeting my long lost brother! While I was there, 9th threw a party that was hosted by actor, Idris Elba and 9th introducing me to Idris was definitely a highlight of my trip too!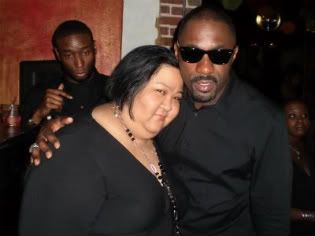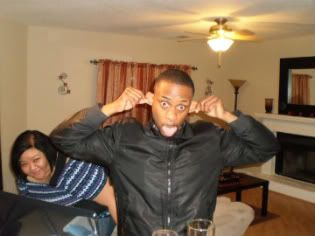 To see full details of this trip and more pics, click here.

In June, I headed to NYC with Rica for an extended birthday celebration. My birthday was pretty rough because it was the first one without mama so Rica and I planned this trip to have some fun. Ann Marie's birthday was just before mine and our friend, Joann's was that weekend so it was like a celebration for all 3 of us! The Foreign Exchange had a show at BB King's again so I got to spend time and see Darien, Yahzarah, Zo, Nicolay, Aimee and Tay. I was so happy that I also got to meet another one of my favorite singers, Jesse Boykins III. The day after the show, Rica & I got to spend some time hanging out with Darien. The trip once again convinced me that I am in love with New York. I hope to go again very soon!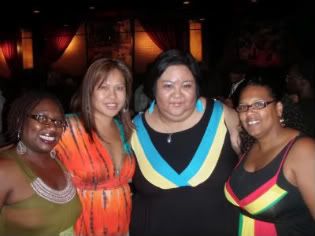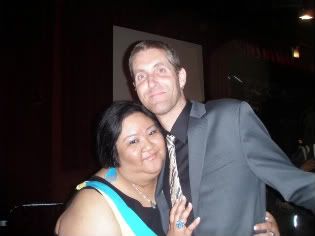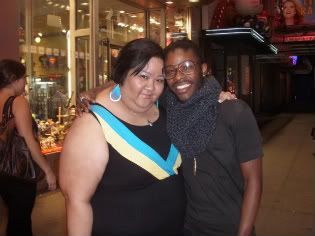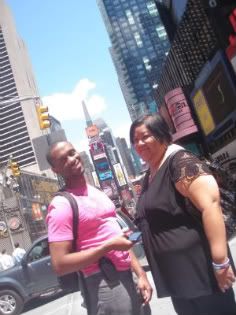 To see full details, more pics and video from the concert, click Part 1 & Part 2.

My last trip of the year was a really short but sweet one. Rica and I went on a road trip to North Carolina for a long weekend in October. I think both Rica and I were pretty stressed and just decided we really needed to get away. The only people we hung out with were Darien and Lou and we had lots of fun. I literally think I was laughing ALL weekend!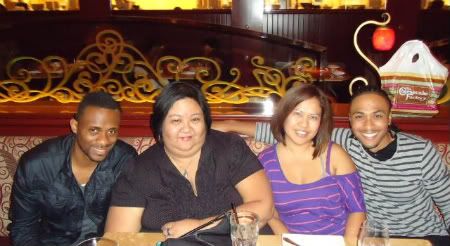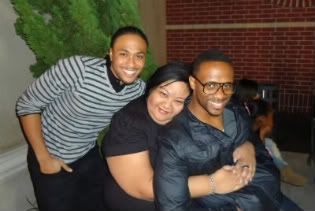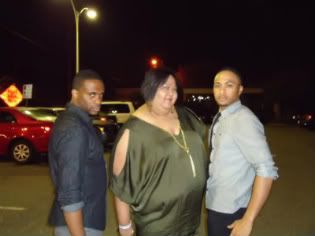 I took tons of pics and a couple of vids of us joking around...so much I broke down the trip into 2 posts. To see them, click Part 1 & Part 2.

The last show I attended in 2010 was in November. Black Milk came to Toronto on the 18th.I was so excited for this show not only because it was the first time seeing Black Milk but also my great friend and drummer/producer, Daru was on tour with him. I hadn't seen Daru perform since 2007 when he was in town drumming for Slum Village.

Their performance was phenomenal! I thoroughly enjoyed myself and I don't think I could be any prouder of Daru! Unfortunately, I didn't get to post a review of the show because at the time, I was in the midst of a huge writer's block as I mentioned before. The show was one of THE BEST hip hop shows I've ever been to! Here's a video I took at the start of the show: (Friendly Reminder: Don't forget to pause on the mp3 player on the top right before pressing play!)



I had a few personal highlights this year. Upon hearing that my friend, Supastition/Kam Moye was quitting music, I ended up writing a tribute to him and a good friend of mine, MOS of Crew54 down in Texas put together an exclusive video for me which included them mentioning me in it! I was super proud and excited about that. To see that tribute and video, click here.

Darien Brockington re-released The Cold Case Files in the summer which made it available for purchase on iTunes and Amazon. Hard copies were also available at Moods Music. I was pretty proud to see my name listed in the Thank Yous: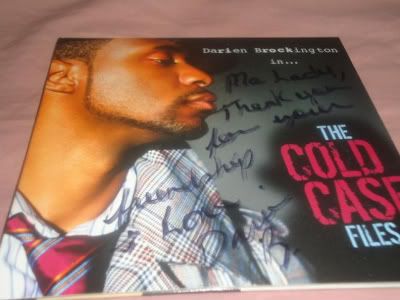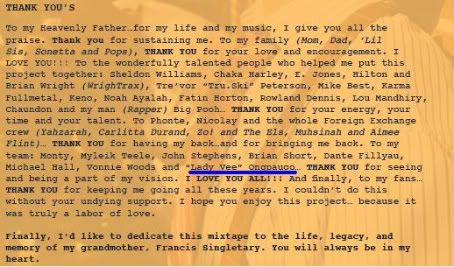 One pretty major highlight for me in 2010 happened in late July when I joined the SoulTracks.com web team. SoulTracks.com is one of the premiere soul music websites and I'm so proud to be a part of it. Being a part of the team has allowed me to meet new people and also discover artists that I never know of before! Each member of the SoulTracks.com web team were featured on the site recently and I was so geeked to see my name on there! LOL! You can see that by clicking here! Much love and many thanks to Detrel, our team leader and of course, Chris Rizik, publisher & founder of SoulTracks.

One last thing of note is that 2010 was the year that I got more in touch with my feminine side or in other words, I embraced my "girlie girl". If you know me well enough, you know that I practically live for jeans, hoodies, shirts and sneakers. You've probably never seen me in a dress, heels or wear colors other than black, blue and other darker colors. Well, this year I stepped it up…I don't know what came over me and perhaps my best friend, Rica had something to do with it (LOL!) but I started to wear dresses, skirts, heels and brought a bit more color into my wardrobe. It actually felt good to do that so I think I'll keep that up.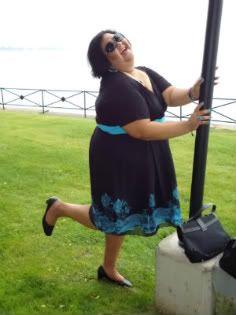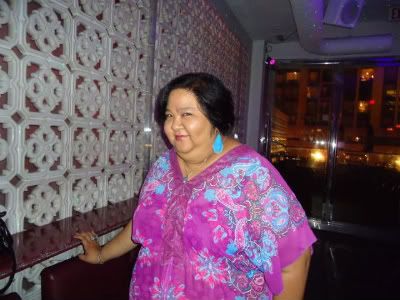 Here's hoping 2011 is great year for all of us!